A fruitfull collaboration with OpenAIRE has started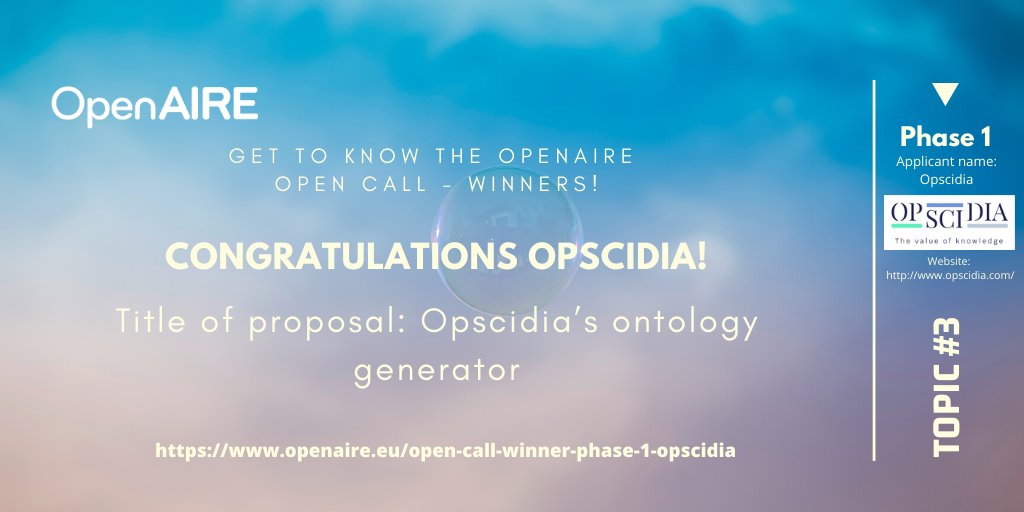 We are very pleased to be part of OpenAIRE Open innovation call winners!
OpenAIRE is a European Union's Horizon 2020 Research Infrastructure that promotes open science and open scholarly and scientific communication.
Our proposal for this collaboration with the OpenAIRE community is to build a generator to produce domain-specific ontologies and representations of OpenAIRE graph according to these ontologies to ease text and data mining initiatives.